The most important factor at getting better at wall climbing route setting is to leave the gyms and go climb rock.
"I've been climbing for over 20 years", starts Sauli Kiema. Such a career means he that has seen the entire rise of wall climbing scene in Finland. He knows everyone, and everyone knows Sauli. A nice guy to talk to and hang out with. That's why we also wanted to spend a moment together.
Another reason for the chat is that he's one of the leading Finnish route setters and has a lot to share. Here's how he developed himself into a master in his profession.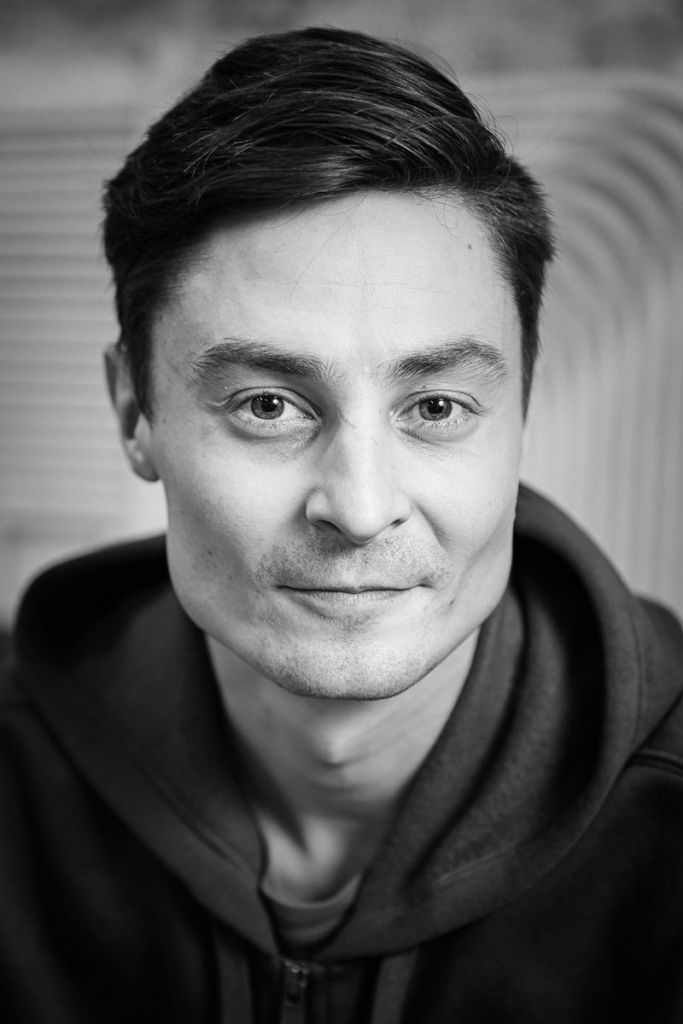 START – WHEN
– Yeah, 20 years. The first boulders I set at a local cave, which are the corner stone of Finnish bouldering. The outdoor rock climbing season here is rather short, so we had to build little training rooms for the winter days to be had indoors.
– Soon in 1998, I was working as the second setter in the Nordic Championships. I went pro in 2009, working the first five years at Helsinki BK setting boulders; in my current job at Helsinki Climbing Arena I'm setting mainly routes, which has been a nice little change to the previous task. Helsinki Climbing Arena is a fairly large gym, and about 100 routes currently are my work.
SETTING – HOW
– I've joked that setting is either a straightforward task of a factory worker to build a pre-defined product OR an artistic moment wearing a beret [think of all clichés of a French painter here].
I think that setting shall be very creative.
– Of course, there are certain "standards" and pre-defined goals that need to met, but experience is a key NOT to get tangled up with the basics – all that knowledge leaves a lot more room for the creative side of things. For example, it's often obvious how easy or hard a route will be just by looking at the holds on the gym floor and the angle of the wall rising next to them. It frees up a lot of capacity to focus on the moves instead of merely meeting the expected grade of difficulty. Setters new to the business don't always see all the possibilities and fail to notice unintended short-cuts that climbers later find; that's another dimension where experience plays a significant role.
– As in any other profession, one needs to deliver per order, but it doesn't mean that there's no room for creativity. It's particularly important to keep the eye on the ball while setting easier tall routes, as they quickly turn into ladders for their simple characteristic of being long and demand for endurance – we should avoid that and set interesting stuff also for beginners. Boulders are a different game, as most dare to try harder moves closer to the ground. I tend to spend more time setting boulders, for instance tuning foot holds for movement that I really like.
– It's also been interesting to note that climbing draws people from other sports, just for the need for physical exercise; they enjoy climbing as is, focus rather on the number of meters or hours climbed, and don't expect moves that are particularly spectacular.
PUSHING IT – WHY
– I think that we've got a pretty good standard of setting in Finland. The wall climbing season is relatively long and we have to keep setting prime stuff to keep it interesting. It's a fairly new sport here and not all that many setters have lengthy careers to date, which pushes me to find my own ways to improve the quality of my work. Online streams from competitions around the world are one nice way of keeping up to what's going on.
– Perhaps surprisingly, the most important factor at getting better at setting is to leave the gyms and go climb rock – that's where the full variety of moves is. Rock is so diverse. If one climbs just indoor halls and walls, it's very easy to fall into the trap of using the same moves and tricks over and over. Add a bit of travelling in different locations, up your "bank of moves", and you'll notice that it transfers quickly into your style of setting.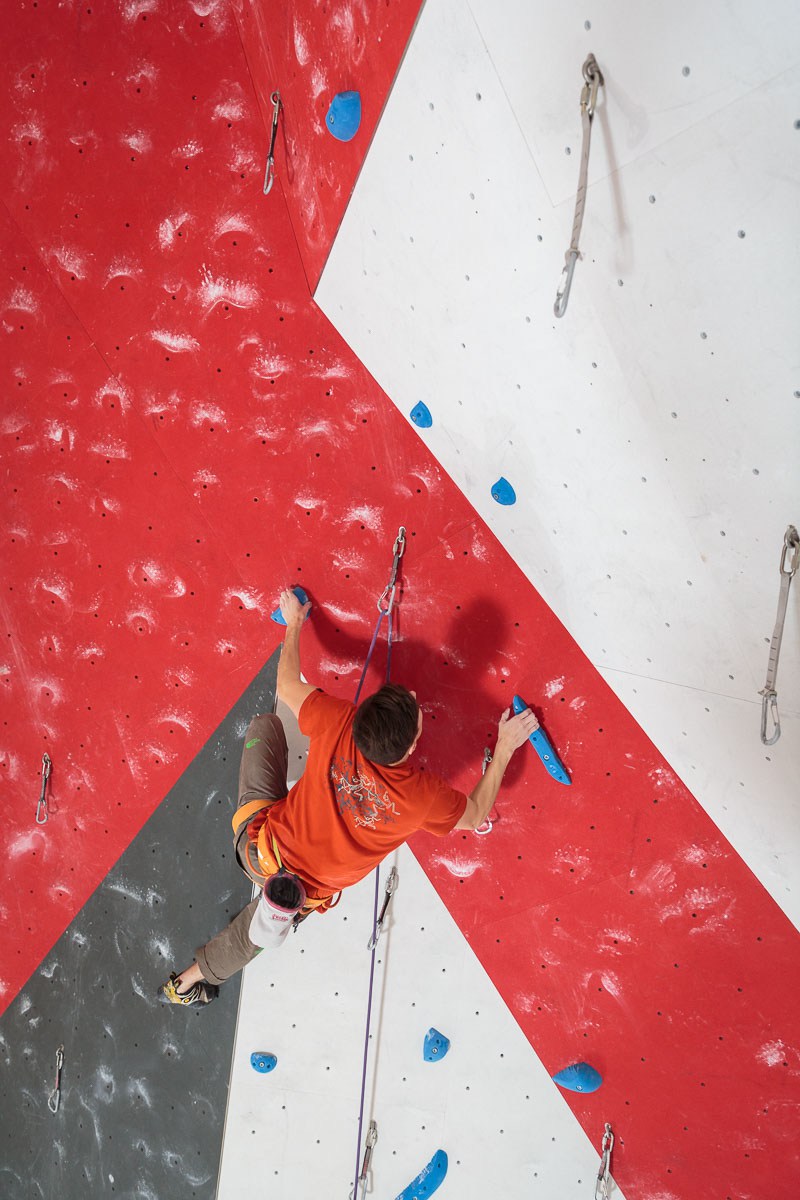 HOLDS – WHAT
– Setting routes and boulders are obviously quite different disciplines. Boulders have often more dynamic moves to smoother shapes. Routes on the other hand have more static moves and so there's more time to ponder the best way to grab a hold – here we can use a greater selection of shapes to add versatility.
– Holds for gyms have become vastly more varied, as more manufactures are entering the business. It was all about crimps back in the days when we trained indoors for the outdoor season on granite. Our demand leans still towards a crimpy style, I think because of the rock we have in Finland.
– As for materials, I prefer now polyurethan over polyester. PU for climbing holds has improved a lot and caught up PE in the recent years. As the main setter I feel the responsibility for safety, which is added with PU for it's impact-resistance and lighter weight.