In this blog series Tuomo Lankinen shares his thoughts on route setting. Tuomo is the owner of the BoulderSaimaa climbing centre and head route setter.
We like to talk about climbing problems instead of routes. A problem is interesting, sometimes impossible-looking, beautiful and inviting, and it teaches the climber to solve a new difficulty. A problem is addictive, it sometimes comes into your dreams and invites you, over and over again.
Our goal is to create a space in which climbers of different levels from first-timers to experienced climbers enjoy themselves and learn new things about climbing and themselves. Here we present the main principles of BoulderSaimaa's route setting:
Quality
Safety
Variety
Equality
Freshness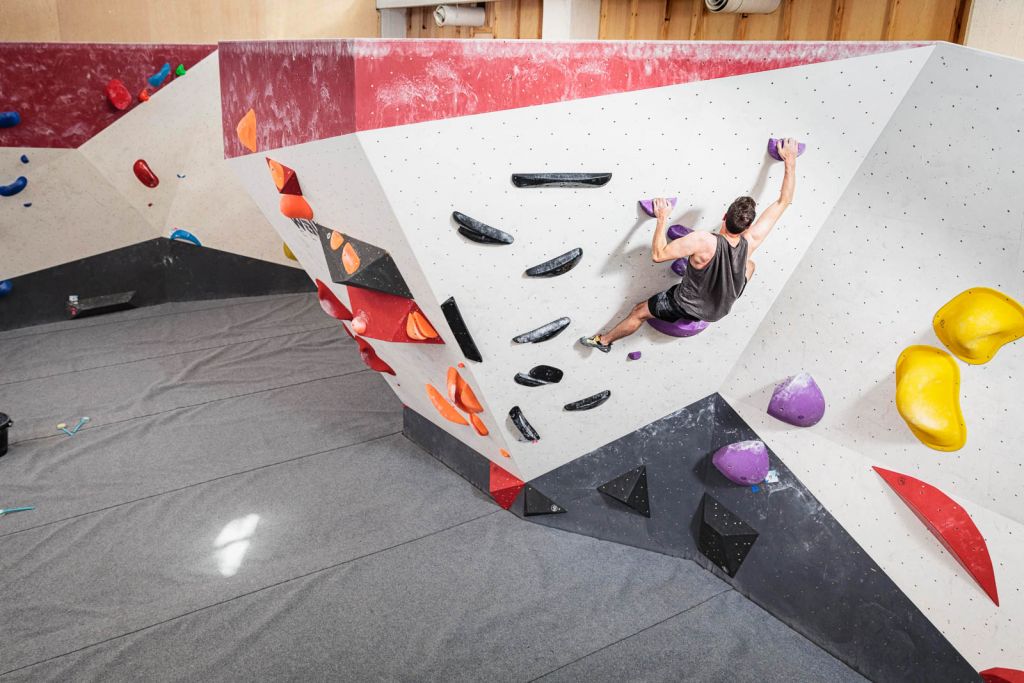 Quality
Climbing is the most important service of the climbing centre; thus good climbing is everything. Investing in quality is a conscious choice, one which comes with the cost of cutting the number of routes. It usually takes more time to make better and more versatile problems and they take up more space, with their large, modern holds.
How many interesting, addictive and educational problems are available to each visitor is more important to us than pure quantity.
Safety
Of course, the route setter also has a large responsibility for the safety of climbing. When setting problems, we carefully consider the directions of falls, the types of grip and other factors affecting the safety of climbing.
Sometimes a whole sector needs to be dedicated to just one problem, for safety reasons. For example, in order to climb the balance challenge on the slab, it is vital that there are no holds on the way that can cause injury when falling on them.
Equality
For us, equality means that all customers have the opportunity to enjoy high-quality problems regardless of skill level, age, size, etc.
The system that directs our route setting is based on standard distribution. The easiest problems are most numerous, as they serve most climbers. A significant proportion of BoulderSaimaa climbers are beginners and children, and we want to invest in enabling them to climb good problems too.
Height has a sometimes greater and sometimes lesser impact on the difficulty of the problem. We do our best to ensure that the problems can be climbed by shorter climbers, too, but this is far from always possible.
Large grips and volumes are increasingly common to even out height differences and are therefore widely used in competitions. For the same reason their popularity has increased in normal use in climbing halls. To even out height differences, we also often use "extra" holds that longer climbers may not need, but shorter ones usually find useful.
Freshness
We invest in making our problems fresh! We reinvent all routes and sectors every six weeks or less. New challenges keep climbers' and route setters' ideas and activities fresh!
As far as climbers are concerned, the problems need to be fresh. When they are new, their "usage value" is high, but the longer they are on the wall, they more quickly they are forgotten, except for a few classic routes and beloved projects. New climbing opportunities are what indoor climbing is all about!
Of course, freshness also involves new climbing holds and volumes, which we order on average a couple of times a year.
The next part focuses on inspiration — where the ideas for problems come from!